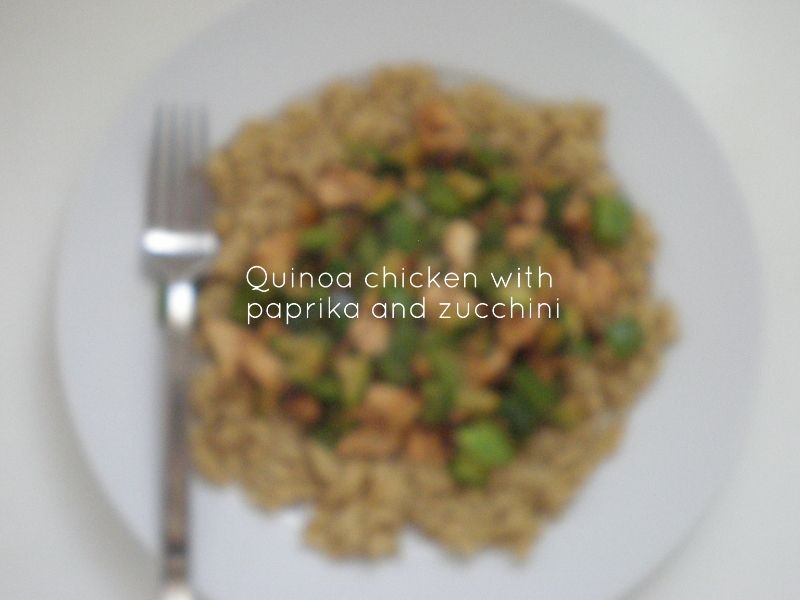 Hello everyone!
A week ago I went for groceries and I stumbled upon quinoa(pronounced keen-wa). I've heard many good things about this grain, such as:
- it is a superfood,
- it is a very good source of protein,
- it is high in fiber, calcium, magnesium and iron,
- it is gluten-free,
- it has all of the required amino acids which help us build muscle mass.
So, I tried it out for lunch. I roasted some paprika, zucchinni and chicken, boiled the quinoa for 15 minutes and voilá, here's a tasty, healthy lunch. It was really good, too! It tastes a lot like rice, only it's smaller. 2013 is the international year of quinoa, by the way, so let's celebrate and get cooking! ;)
P.S.: I finally made a Facebook page for my blog, so don't forget to like it since Google Friends is shutting down soon. You can like at the top or at the bottom of my blog. :) Thanks! xx