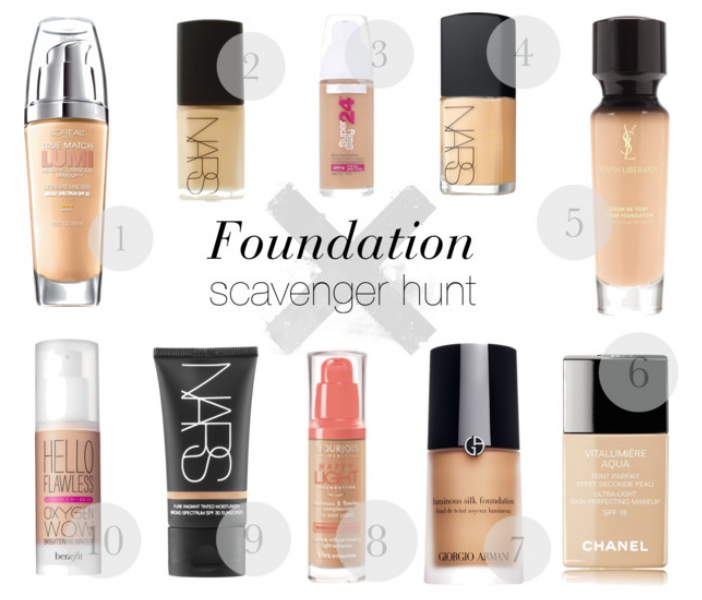 I'm runing out of my current liquid foundation and I'm on the lookout for a new one. I tried the Lily Lolo mineral foundation but I don't know, I can never get used to mineral powder, it always seems it takes a bajillion longer for me to put on a mineral foundation and I'm always like 'Ain't nobody got time for that, gurl!'. So I always end up going back to liquid foundations. I decided I'll wait until the middle of February when I go to London to buy a new one, because there's so much more to choose from. The only thing I can't decide is if I'll buy something from the drugstore or if I'll invest in something more expensive, but genuinely really good. You know what I'm talking about, the holy grails of YouTube beauty gurus, the Nars Sheer Glow, Giorgio Armani Luminous Silk, YSL Youth Liberator... All the products that are supposed to make asome sort of stunning wonder out of your face. After browsing online shops, beauty blogs and YouTube channels I made a list of finalists. I still haven't gotten round to choosing the shades, it's way too hard for me to do that only by looking at photos on the internet, it should be easier when I finally decide on one product and check out the shades in real life. I just checked out the NARS Sheer Glow shades and I think one of the lightest ones would be best for me.
1.
L'Óreal Lumi Magique
liquid foundation
2.
NARS Sheer Matte
liquid foundation
3.
Maybelline New York Super Stay 24 Hour
liquid foundation
4.
NARS Sheer Matte
liquid foundation in
Fiji, Deuville
or
Mont Blanc
5.
YSL Youth Liberator
liquid foundation
6.
Chanel Vitalumiére Aqua
liquid foundation
7.
Giorgio Armani Luminous Silk
liquid foundation
8.
Bourjois Happy Light
liquid foundation
9.
NARS Pure Radiant
tinted moisturizer
10.
Benefit Hello Flawless Oxygen Wow
liquid foundation
If you have any recommendation I'd be super happy to hear them! :)
Love,
N.xx