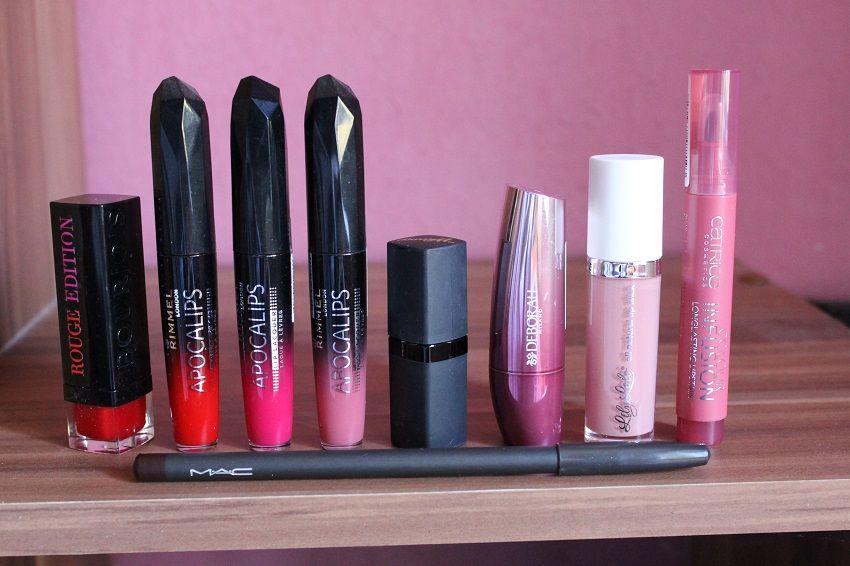 This was the first weekend after a while that I didn't have to work. I was looking forward to some days off, but to be honest, I had no idea what to do with myself today. Of course I do have to study, but let's not get into that. I had some really good lightning in my room, which happens rarely, so I decided to share my lip product collection. It's not very large, because I don't want to hoard red lipsticks like a maniac, so I don't often buy them. I included my lipsticks, three lip laquers, one lip gloss, one lip pen and a lip liner. I realized when I already took the photos that I forgot to include a Catrice red lipstick (shade: Like my High Heels) that I recently got in a magazine for free. I didn't have high hopes for it, but I used it the other day when I had plans for coffee after work and it was really good! I think I'll keep in my handbag as an emergency red lipstick. ;)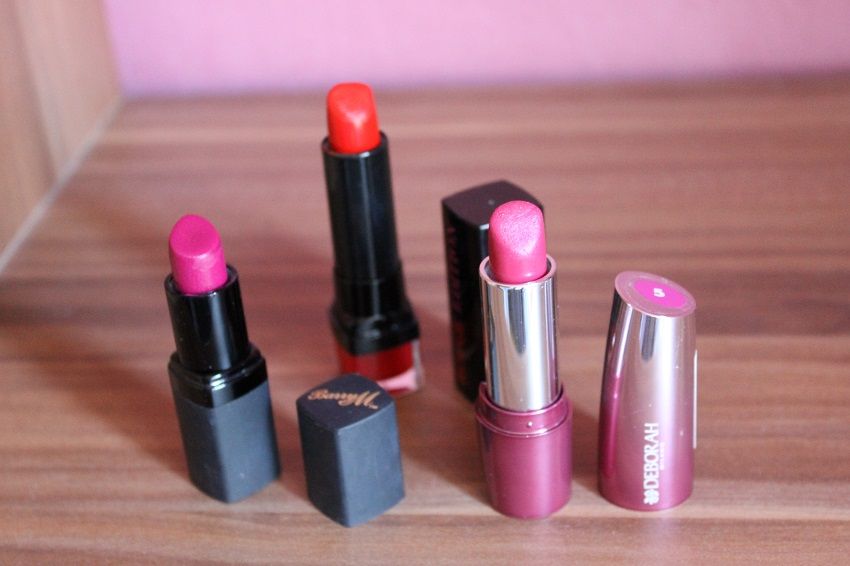 From left to right: Barry M lipstick in Cerise Pink, Bourjois Rouge Edition lipstick in Jet Set and Deborah Milano lipstick in 5.
The most used out of the bunch would obviously be the Barry M one. I looked for the perfect fuchsia shade for a long time and then I finally found this. I have worn it A LOT. The Bourjois red lipstick was a birthday gift from my girl Živa and it was the perfect red I wanted! :) The Deborah Milano one was a mistake, because it has glitter in it and if there's one thing I hate, it's glittery lipsticks.
I cannot praise this enough, I've already mentioned them in a favourites post and basically, they're gorgeous. They last a long time and become matte on the lips even if they apply as a gloss. They have a lovely doe foot applicator which works wonderfully, I always have to use lip liner with lipsticks, but not with these ones. I can apply them when I'm on the go without getting a serious case of the clown lips. I've worn Appocaliptic most, simply because I like the shade best, but I also love Big Bang for special occasions and Cellestial for everyday use.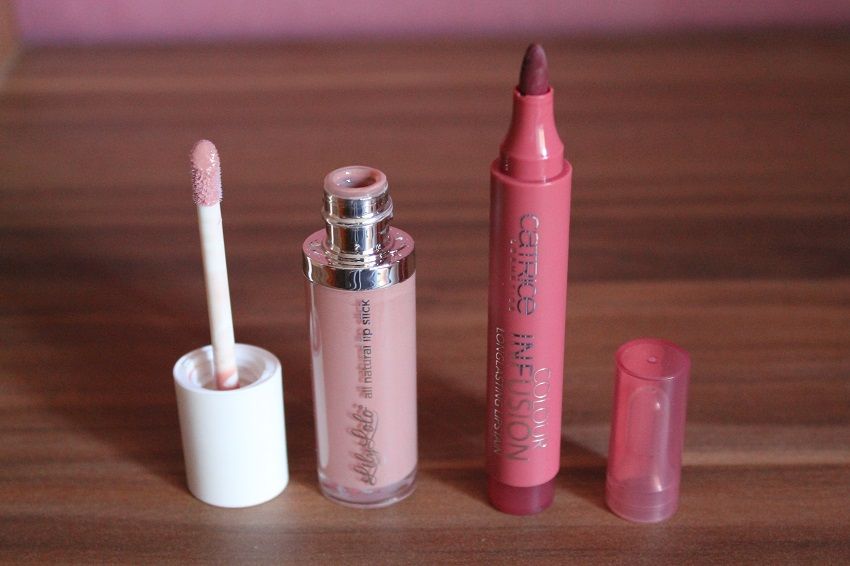 Lily Lolo lip gloss in Whisper and Catrice Colour Infusion Longlasting lip stain (don't have the shade).
The Lily Lolo lip gloss is perfect for blonde girls with fair skin like me, it adds just a touch of glimmer to your lips, so it's perfect for day or night. It also has a very specific scent, kinda like chocolate, but I can't describe it. I used the Catrice lip stain only a few times, I used to love lip products that looked like pens, but they dry out my lips way too much. I mean, I'm a matte girl through and through, but enough is enough.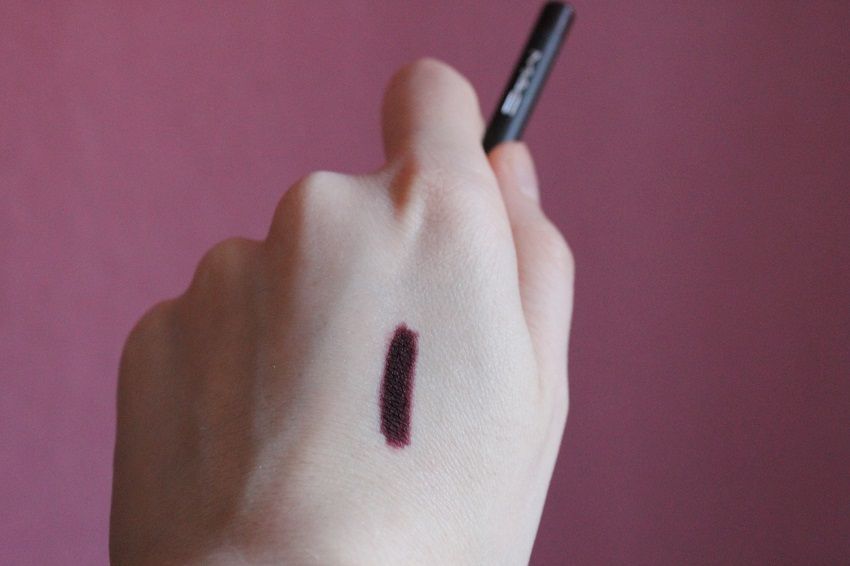 MAC lip liner in Nightmoth.
And lastly, my newest member of the family, the MAC lip liner in Nightmoth. My friend Gita got this for me when she was in Venice, because I was crazy about a Nightmoth&Rebel look I saw on YouTube, but I realized when I got it that I can't wear just a lip liner on my lips, because it looks way too unflattering. Other girls fill in their whole lips with it, but it never works good on me, so I need to invest in a lipstick in similar colour. It is a really dark, rich burgundy colour and I love it, but when I wear it I kinda look like a badass chola or something. I'll need to work on my courage a bit before wearing this outside. :D
What is your favourite lip product in your collection?
Love,
N.xx