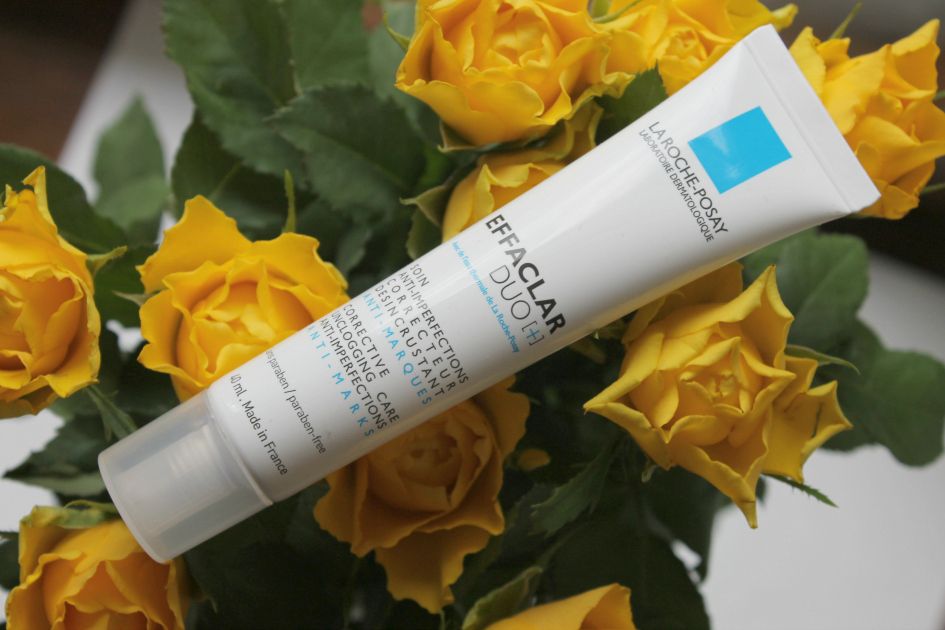 The Effaclar Duo's big brother,
Effaclar Duo+
was a huge excitement in the beauty industry when it launched. Now that the novelty has worn off a little bit and I got the chance to test it out. My friend
Živa
gave it to me when she realized it had broken her out completely and could not use it any longer. I at first thought it should be great, since the old one worked so well for me, but after almost a month of use I noticed my skin breaking out a lot. I was keeping the blemishes at bay with my Vichy Normaderm Hyaluspot gel (review
here
), but they just kept reappearing the next morning. Finally I stopped using it for a week or so to see if the situation would get any better. There were no new blemishes on my face at the end of the week. Giving it a one last try, I applied it for two days more and the blemishes reappeared instantaneously. Finally I gave up on it and I haven't used it since.
I am kinda disappointed and I'm not sure why it didn't work well with my skin, as so many other bloggers seem to love the new formula as well. I am a huge LRP lover and I have a lot of their products and this was the first time something didn't work for me. The catch might be in the new additions to the ingredients list, because the old formula worked really well on my skin. All the other LRP skincare items I own have impressed me, but I guess I just idn't get lucky with this one, it happens.

It is hyped up a lot and I'd say it's best to ask for samples at the pharmacy before buying it, or trying it out with a friend, as I did. In my personal experience it didn't deliver and I'll probably just stick to the original.
Have you tried it? What was your experience?
Love,
N. xx