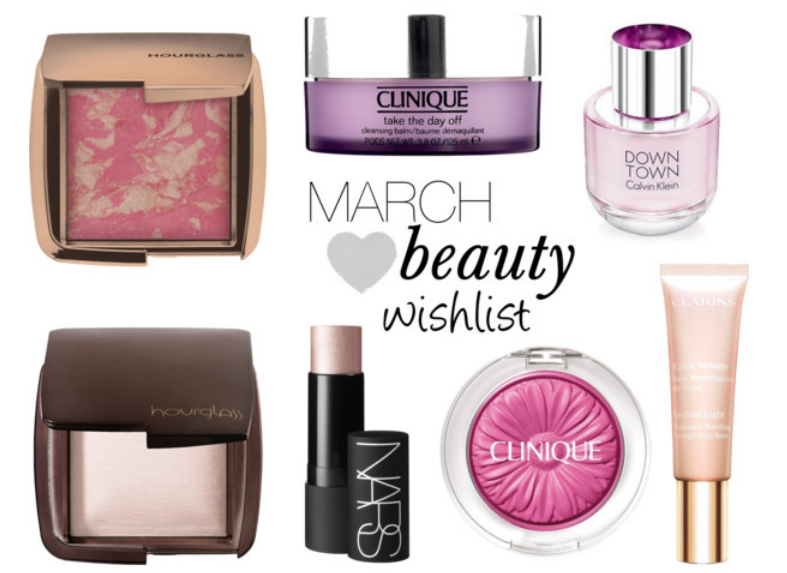 Let's face it, my blog is basically a big ol' wishlist. So it won't hurt if I post another one. I've been seeing these Hourglass blushes all over YouTube, beauty blogs, wishlists, etc. The reason is probably they seem luxurious as hell, the sleek packaging, the marble-like colours, they look amazing! As I'm on a lookout for a really nice new blush, of course these cought my eye. They are very pricy though, probably too pricy for my student budget. But they are still gorgeous!
I stayed true to my cleansing foams after the summer, but even if I really like how they clean off my make up, I still feel as if they leave my skin a bit stiff. I've never tried a cleansing balm such as the Emma Hardie Amazing Face Moringa one or this Clinique Take the Day Off cleansing balm. I've been literally obsessed with the latter ever since I saw it on Tanya Burr's and Barbara's (The Persian Babe) YT channel. I'm no longer such a fan of Tanya Burr's, but I'm definitely a huge fan of this product. It's been raved about immensely in the blogosphere and isn't as pricy as the EH one, so I think this is the way to go for a cleansing balm rookie like me.
Next is the Calvin Klein Downtown perfume, which I smelled first in a copy of British Elle magazine I bought at the airport last year for my flight to Reykjavík. I currently still have and love my Elie Saab signature perfume, but this is just sooo nice and it's definitely next on my perfume to-buy list.
I currently have a thing for illuminators, highlighters, brightening foundations and primers, since winter is finally gone and there is no better way to say hello to spring than with a bright, glowy face. This Clarins Instant Light Radiance Boosting Complexion Base cought my attention as it can be used as a primer under your foundation, on it's own or just to brighten up parts of your face. Perfect for the upcoming spring and summer.
One of the new spring
Clinique
make up launches are the
Cheek Pop blushes
, which are totally adorable. I think the one on the collage is probably in shade
Berry Pop
or
Plum Pop
.
I first saw this NARS Multiple in one of Sammi's (Beauty Crush) videos and I was blown away by the colour - the perfect bronzy, summery, sparkly shade. I'm pretty sure the shade was Copacabana, but I'm not 100%. I saw that e.l.f. does these 'multiple-esque' sticks as well, but I imagine they're not nearly as good as the NARS ones.
And since we took this post off with Hourglass, why don't we end it with Hourglass as well? The other super talked about product is their range of lightning powders. As I already mentioned, I now have a thing for anything that has illuminating in it and I would love to try these. I wasn't that keen on Hourglass when everyone was talking about those super opaque lip stains of theirs, but they sure caught my attention now.
Anyway, I hope you're enjoying Sunday afternoon, I'm now off to do my hair and make up and then to the capital to visit
Živa
and her boyfriend. I'm really excited for the upcoming week, becuase I get to see a lot of friends I haven't seen in a long time. But I also have to figure out something to wear for the carneval. I've wanted to wear a sari for three years now but I always remember way too late and I run out of time to sew it. I might just borrow my grandma's faux fur coat and go as a trophy wife or something.
What is on your beauty wishlist this month? :)
Love,
N. xx