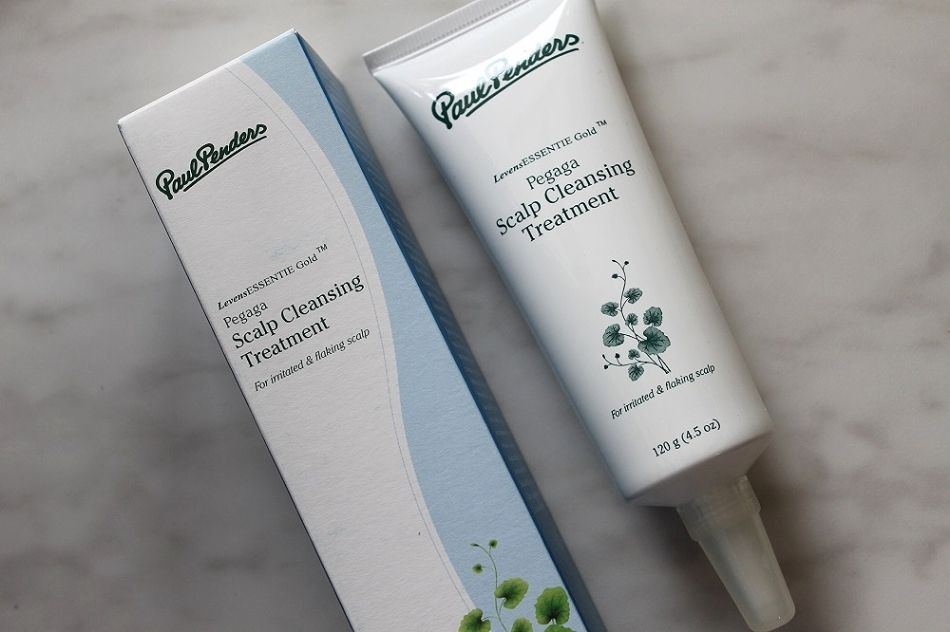 Paul Penders Pegaga Scalp Cleansing Treatment*
It took me a while to get down to writing a review on this product, because - simply put - it is one of those time consuming products. I ordered this at ecco-verde.si, because I had problems with dandruff at the time and I have never used a scalp cleansing product before. It is a cooling mask you massage onto your scalp before washing your hair. It is antibacterial, antiseptic and is supossed to help calm down the itchiness. It contains pegaga (a traditional Malayan healing tree) and tea tree. Now, the silly part is, you have to leave it on for 30 minutes. YES, half an hour. I thought I was hallucinating when I read this, as I never heard of any kind of mask with this requirement. So I tried it out and did a little pamper sesh while I was waiting for the half an hour to be over. It has a soothing, cooling effect, kind of like the Head & Shoulders anti dandruff shampoo with mint. It has a nice herbal, minty scent as well. When I washed my hair, I almost shrieked in the bathroom as the dandruff situation seemed to be even worse. I had flakes all over my scalp. My head was literally covered with them, okay? Buuut, when I combed them out of my hair and dried it, the flakiness was all gone. What a funny product, I tell you. So, my initial disappointment was eased down when I used this product again and finally figured out what the dealio is. All in all, I would recommend it only for those with a lot of time on their hands (which excludes me, because I am one of those always late-always in a hurry types) or to use on your pamper evenings. And I hope you have those on a regular basis!
You can get it at
ecco-verde
for
13,99€
.
*Item kindly gifted to me for review purposes.
Have fun,
N. xx