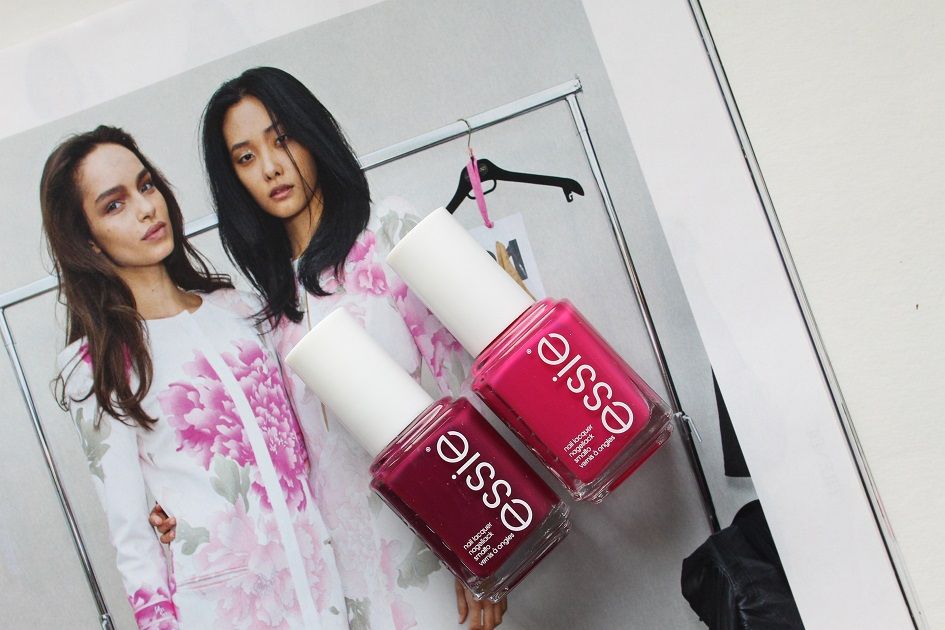 Long time no see! I took a little break from blogging, because I had too much other stuff going on. I'm back now and I have a lot of posts and reviews prepared. :) I did some beauty shopping this month, nothing too wild, since I started saving up and I allowed myself just one more expensive splurge at the end of the month - I'll show it soon. :)
I took advantage of the Essie 2 for 1 deal and took Bahama Mama and Bachelorette Bash with me home. Unfortunately they were out of Blanc, but I'm really happy with my purchase nonetheless. I ran out of my LRP toner and had to look for something new. I noticed this Krasna Lavender & Tea Tree toner at the drugstore and once again fell head over heels with the graphic design of this brand. I've used their products before and I'm quite happy with this toner so far. It comes in a practical bottle, the liquid doesn't spill out too much, it has a very zingy, fresh scent and work lovely at removing the remains of my make up. I also needed some new deodorant (fancy, huh?) and I wanted to try out the new Garnier Neo Invisible Dry-Cream. It's basically a cream that you squeeze out of the bottle through the three little openings. They have various scents, I chose the Shower Clean one and it does smell super soapy and clean. Love it so far! Last but not least, I decided to do something about my dry patches on my body (winter has been treating me so well, can you spot the sarcasm?) and I bought a Mixa Rough Areas Repairing Surgras. It has a very thick balmy, almost waxy consistency. I apply it only on my dry patches, not all over my body. It is kinda hard squeezing it out of the tube as it is.
Those are my beauty addition of this month, do you want a review on any of these products?
Hope you're well,
N. xx