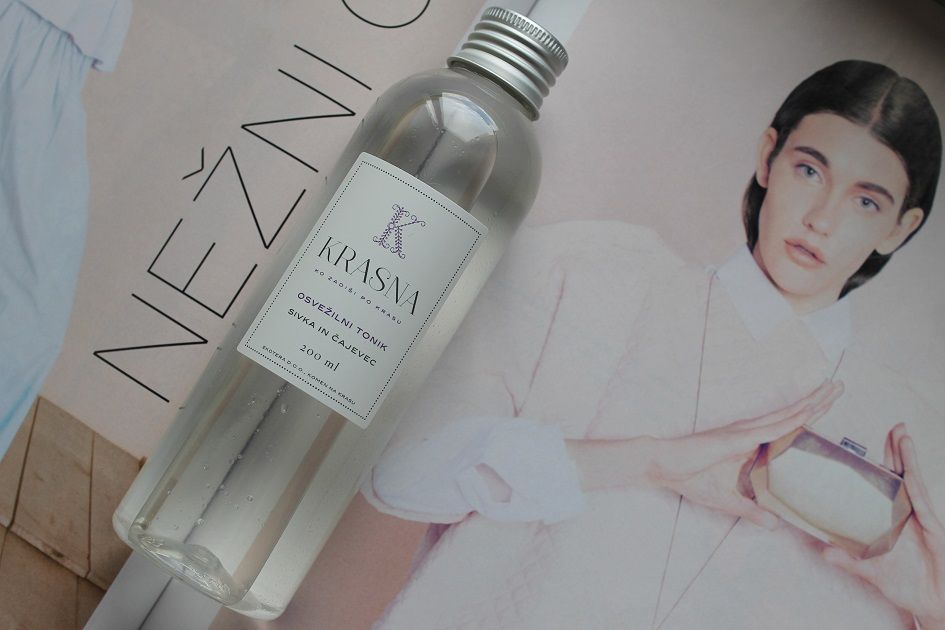 Krasna Tea Tree & Lavender Toner
Krasna
is a Slovenian brand, specializing in
lavender
. They gather their ingredients in the Karst area in Slovenia and produce various skincare and bodycare items. They use natural ingredients such as lavender, clay, pumpkin, tea tree, various nourishing oils and several essential oils (orange, lemon,...). I already have one of their lavender soaps and a lavender lip balm and when I was in need of a new toner the other day I stumbled upon this beauty at the drugstore. Once again, I fell head over heals for the graphic design. I mean, just look at it! I don't mind having such a lovely piece in my collection at all.
The main ingredients of this toner are lavender flower water and tea tree extract. The tea tree extract is often used to treat problematic, acne-prone skin due to its antiseptic properties. I usually use it after cleansing my skin with micellar water and a cleansing foam, just to make sure all my make up is gone. I realized toners are a great way not only to refresh and cleanse your skin, but to soothe it after cleansing and to make sure your face is free of all remains of the day. I used to find them redundant, but now I can't picture my morning and evening skincare without them. The tea tree fragrance is quite strong and might not be everyone's cup of tea, but I've grown to like it, precisely because its fresh scent makes me feel as if it's really thorough and good for my skin.
I'm not praising this product solely because of its lovely packaging, I am truly happy with it. I liked the LRP Soothing Physiological Toner I was using before this, because it soothed my skin, and I like this Krasna toner in majority for its effective cleansing characteristics.
Moji slovenski bralci lahko Krasno najdete v trgovinah DM, Tuš Drogerija, Kompas Shop in v Iliriji ali pa izdelke naročite preko njihove spletne strani.
Do you use a toner?
N. xx